This item comes from Jason Torchinsky at Jalopnik, who hosts the terrific "Jason Drives" series on YouTube. He received a note from a man named Paul in Cohasset, Massachusetts, about his brother, who recently passed away after a battle with early-onset Alzheimer's Disease.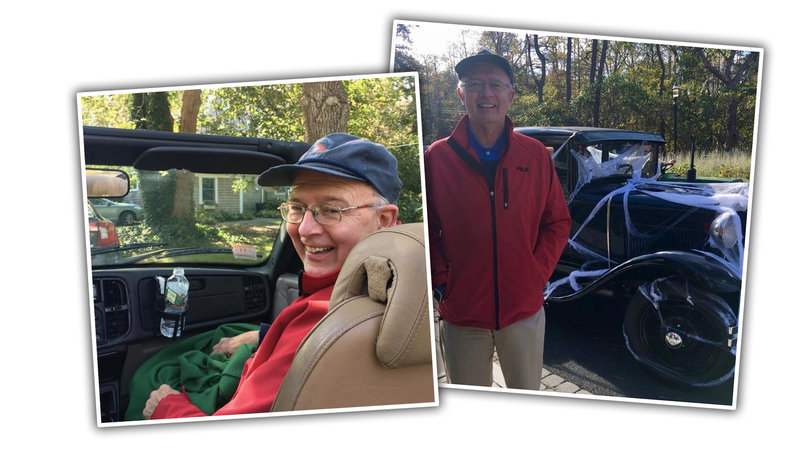 (Image Courtesy: Jalopnik)
RELATED: How Much Does a Classic Car Really Cost?
Paul's brother was a true gearhead and was a major influence on his automotive interests. The note from Paul reads:
"My big brother passed away a few days ago after a multi-year struggle with Early Onset Dementia (a.k.a. Alzheimer's). He was a HUGE car guy and is the reason why I grew up to be a car guy. He owned multiple classic old VWs, Mustang convertibles, Mercedes, and other interesting cars."
Here's the part where you come in: Paul's funeral is this weekend, on Saturday, November 3. Paul would like to assemble as many classic vehicles as he can for the funeral procession.
"The funeral procession will be from St Anthony's church, Cohasset MA (Address: 10 Summer St, Cohasset, MA 02025) and go ~1 mile to Central Cemetery, Joy Place, Cohasset MA. (Note: Cohasset is ~20 miles south of Boston) The meet-up location would be at St. Anthony's parking lot."
Paul requested pre-1980 vehicles for the procession.
Jalopnik has a big audience nationwide, but we're hoping that with our local fan base, we can get some New Englanders to make the drive to Cohassett this weekend.
Paul set up an email specifically so he can be contacted regarding the event. If you're around and you'd like to contact him with questions, drop him a line at jimnovember3@gmail.com.